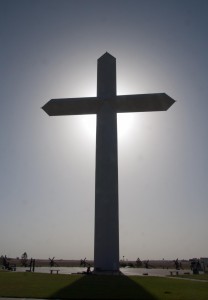 For the last month or so, the church Linda and I love and have attended for the past fifteen years has been hearing sermons relating to unity.  We have received emails with scriptures that point to unity in the congregation.  Today, the scripture sent out to meditate on was this:
1 Corinthians 11:18 (NIV2011)
18  In the first place, I hear that when you come together as a church, there are divisions among you, and to some extent I believe it. 
Of course, there were several suggestions/questions we were to answer to ourselves and a suggestion to pray about.
Read and reflect on the scripture.
Answer these questions:  In what ways am I tempted to be slack or disobedient in following through with this resolution?
What specific steps will I take to act on this commitment?
 Ask God to reveal to you anything you do or fail to do in this area that could hinder the unity of this church.
In order to do what the daily devotional asks, I believe one has to read further through 1 Corinthians before taking on 2, 3, and 4. In verses 19-34, Paul explains exactly why he talks about the divisions and uses the communal meal which is followed by the Lord's Supper as one example of this division that he has heard about.  In the process he corrects them.   In their worship practice, they are leaving some members out of the practice of taking the Lord's Supper, which is causing a division.  Their division of some eating and taking the Lord's Supper and leaving others out until later was wrong.  The thought of division does not end there.  Because of the way the Bible has been divided from the original manuscripts, we tend to stop reading at chapter 12.  We practice the description of how to take the Lord's Supper every Sunday and we often read these verses in our services.  However, we have a tendency to just stop the subject of division at the end of Chapter 11 and therein lies a problem of understanding just how far reaching Paul's views of unscriptural division really are. It's the old problem of not seeing the forest for the trees.  We loose out on what Paul is saying because we have added chapter and verse numbers and that tends to stop our thinking of the whole context when we reach the start of Chapter 12. In Chapter 12, Paul continues his thoughts on unity in the congregation.  He starts off by talking about the various types of spiritual gifts that are available to all believes in Christ.  He does not divide these gifts based on gender, race, or status in society but says they are given for a reason and each person receives gifts by the same Spirit.
1 Corinthians 12:4-6 (NIV2011)
4  There are different kinds of gifts, but the same Spirit distributes them. 5  There are different kinds of service, but the same Lord. 6  There are different kinds of working, but in all of them and in everyone it is the same God at work. 
He then goes farther in his explanation of who can received these gifts that are to be used:
1 Corinthians 12:11-13 (NIV2011)
11  All these are the work of one and the same Spirit, and he distributes them to each one, just as he determines. 12  Just as a body, though one, has many parts, but all its many parts form one body, so it is with Christ. 13  For we were all baptized by one Spirit so as to form one body—whether Jews or Gentiles, slave or free—and we were all given the one Spirit to drink.
Please pay careful attention to verse 13!  He says everyone who is baptized is baptized by one Spirit to form one body!  He then proceeds to clarify further:  ..whether Jews or Gentiles, slave or free…".  Unlike the letter he wrote five years earlier to the Galations, he does not say "male and female" but he doesn't have to say that.  When he used the words Jews or Gentiles, slave or free, those descriptions include males and females. He did not say just male Jews or just male Gentiles. Nor did he say just male slaves or just free males.  No where in 1 Corinthians, when Paul is speaking about unity and equality in Christ, does he limit or exclude women as a whole from anything in the worship.  Unfortunately, in the vast majority of Churches of Christ, including the one we are members of, these verses on unity are not recognized as including women, especially when a spiritual gift is that of  leadership or ministry.  Females are not allowed to lead in the worship in any way right down to young girls are not allowed to participate with young boys by handing out the attendance books in the worship service.  The limiting of females is not seen as a sticking point for unity in the congregation!  The spiritual gifts given to women by the Spirit, especially when they are leadership or ministry related, are not allowed to be used.  Unity means everyone has the right to use their spiritual gifts as given by the Spirit and stand equal with all other members of that congregation. Limiting the use of the gifts of the Holy Spirit, whether it be leading a prayer in the worship, leading the Communion, preaching a sermon, or any other form of leadership where females are excluded, is division at its worst because it affects not just women but the whole congregation.
Galatians 3:28 (NIV2011) 28  There is neither Jew nor Gentile, neither slave nor free, nor is there male and female, for you are all one in Christ Jesus.
The prospects of achieving true unity will be greatly increased when it is based on 1 Cor 12:11-13 and Gal 3:26-29.